New Confederations Cup Spanish Kits by Adidas
March 25th, 2009 | by: Anthony |

View Comments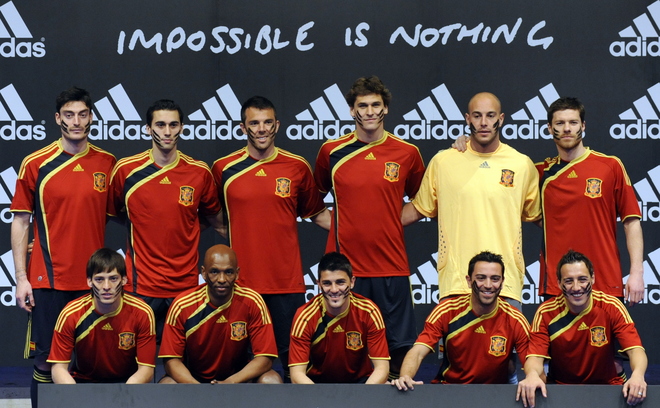 A couple days ago whilst training in Las Rozas for our upcoming World Cup qualifier against Turkey the RFEF took time to release the new official Spanish kits designed and manufactured by Adidas which will be worn for the Confederations Cup this coming summer.
I don't know where half the first team was because they're not in the photoshoot but besides that I don't really know what to say about the jerseys.
The goalkeepers kit doesn't look like it has changed at all and the only difference on the players kits are the big black/mustard line down the right side. To be honest I have mixed reactions but all in all I guess it's not that bad, we could have done worse really.
Why the players have tribal designed paint on their faces is way beyond me but overall I don't think the look is too bad.
Subscribe

Spain World Cup Blog RSS Feed

Share
blog comments powered by Disqus