Breaking (ouch!) News: Raúl Albiol Injured
June 26th, 2010 | by: Ade C. |

View Comments
Defender Raúl Albiol, who is one of the five players who have yet to make their appearance for Spain in this World Cup, was injured during training and had to be carried off with his right knee seriously messed up.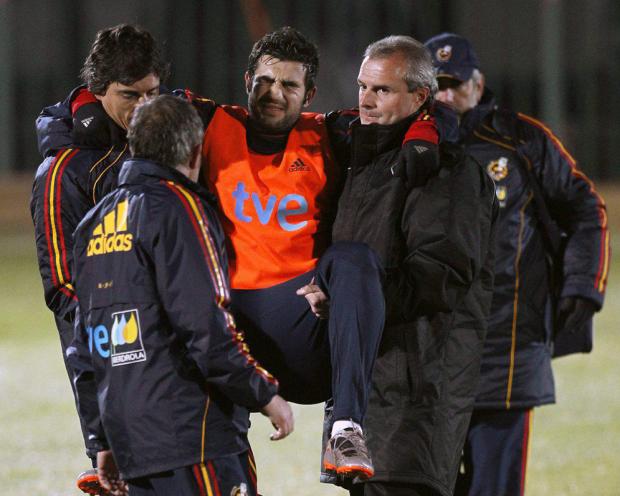 First medical exams ruled out a ligament injury, and further tests determined his fibula was not compromised. Although first reports insisted that Albiol's participation in this World Cup had reached an end, Vicente Del Bosque came out to say that 'the injury was not as serious as it first seemed'.
This could be really bad news. Although Puyol and Piqué are in no doubt as starters, and either of them have yet to pick up a card, Albiol is a valuable sub in that position and very versatile (without him, only Marchena and possibly Ramos can sub in as CBs properly).
Best of luck to Raúl Albiol and we'll update this post as we get reliable news on the situation.
ETA: this morning the RFEF released a statement that basically informs us that Albiol's problem is with with some tendons on his right ankle, perhaps extending to the ligaments. He will be out injured for the match against Portugal, and thee is no date for this return to training.
On other injury news, Xabi Alonso is keeping total rest to recover from the grade I-II strain on his ankle produced by Ponce's foul during the match against Chile, but the Spanish medical staff is optimistic that he will be fit in time for the Portugal match.
Subscribe

Spain World Cup Blog RSS Feed

Share
blog comments powered by Disqus